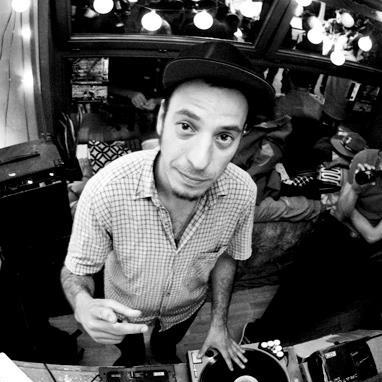 Latomski
Latomski aka Tha Mothafuckin' Bomski is also known as The Booty King of Ghent and recently as The Trap King of Ghent. He is also known as the dj of Dutch rap formation Rauw&Onbesproken.
As a dj Latomski is mainly known as a very strong technical dj. Now his sets vary from hiphop to Booty and trap. Where you can clearly see the technical skills and the talent to move a crowd. Always !
He played all over Belgium in clubs and festivals as Culture Club, Petrol, Minus-One, Charlatan, Fuse, Elektron, Funky Fresh, Unyghted, De Centrale, L'Amaral, Brugge, 't Wit Kasteel, CinéClub, MusicCafé, Silo, HiphopKaffee, Ancienne Belgique, SMAK, Decadance, Vooruit, Tijuana, Entrepot, Booty Night, Ol Dirty Beats, Ghentoblaster, Copacobana, Zeverrock, Rock voor Specials, Crammerock, Gentse Feesten,...
Latomski is available for booking and we can reassure you that with Latomski on the decks your crowd will move their feet !